AQUEDUCT - January 05, 2013
Jerome S. (Grade II)
Race 8 - 3:48 PM
Purse - $200,000
Distance - One Mile And Seventy Yards
Siete De Oros
Vyjack
Long River
Amerigo Vespucci
Notacatbutallama
Mudflats
Vegas No Show
James Jingle
Hey there race fans – well it's that time of year again when Closing Speed begins to take a look at Triple Crown contenders.
Three horses you'll be hearing a lot about are Shanghai Bobby – who enters 2013 as the undefeated, Breeders Cup Juvenile Champion – who not only is undefeated – he's beaten the best of the rest, including Goldencents who runs this weekend in the Santa Anita Sham Stakes.
While Shanghai Bobby has done nothing but Win (and Win in big races) – many believe his breeding will leave him wanting as the distances become longer in three year stakes races. However he's going to stay on my radar until I see that he can no longer compete --- because right now he's the best there is!
Another horse I'm keeping an eye on is Whiskey Romeo – he stumbled horribly in his last race and still managed to win convincingly – he may not be Championship Caliber, but those who have read my blog in the past know that I love a horse with heart!
Before we delve into the Jerome Stakes – I would have written about the Sham Stakes in Santa Anita, but I don't believe it's going to be as competitive or as difficult to handicap as the Jerome Stakes are.
I see Goldenscents winning with conviction this Saturday.
We start with Siete De Oros --- which for those who don't know means Seven of Pentacles in Spanish – which is in reference to the Seven of Pentacles Tarot Card – here is a description of the card: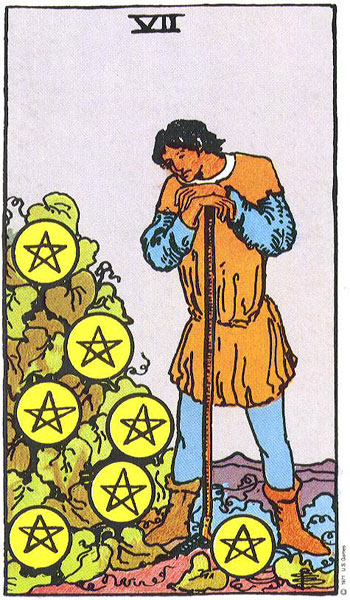 The Seven of Pentacles shows that you have a strong desire to invest in those things that will provide long-term benefit. You understand the value of putting in time and energy now for longer-term rewards, and you are not necessarily looking for 'quick wins' as such
Well luckily the owners aren't looking for quick wins – #1 Siete De Oros is going off at 20/1 and while he's won two out of four races – I think he'll struggle to compete here.
In contrast, Vyjack #2 has won his first two races and enters the Jerome Stakes as the favorite at 2/1 – I sense the locals know what they're talking about – but with only two races under his bridle and stretching out another furlong and 70 yards….I'm not convinced Vyjack should be at 2-1.
#3 Long River enters the race as the second favorite (5/2) and it wouldn't surprise me if he becomes the favorite when the gates open. He's fresh off of a win at this distance and he seems to be building a little momentum – tough not to like a young horse on the upswing.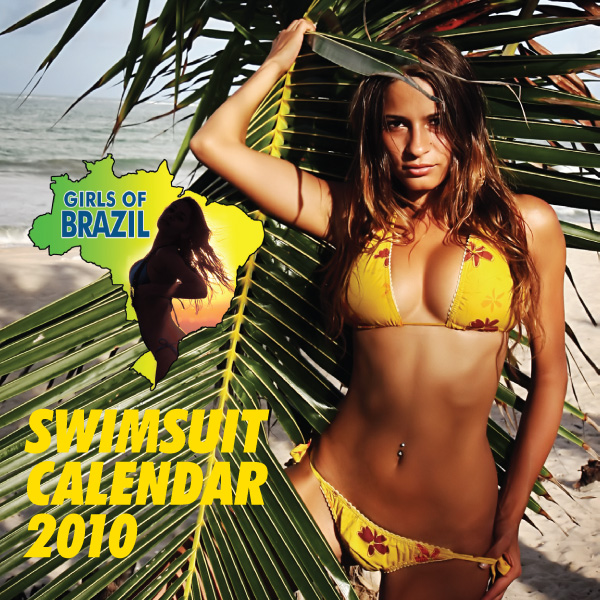 Incidentally the next horse was named after an explorer who had someone pay him to explore Brazil – making him a kind of a personal hero of mine!
#4 Amerigo Vespucci – finished 2nd in his last race behind Whiskey Romeo. He has won two out four career races and I believe he's a horse that will compete in a number of races moving forward – but I don't believe he'll end up exploring the winner's circle that much.
#5 Notacatbutallama intrigues me….not because I can't imagine being confused about a Llama looking like a cat – but because he's currently going off at 12/1 and I think he offers a few variables that could give him a shot at a profitable upset! Notacatbutallama will be running in his eighth race this Saturday which (by today's standards) is certainly quite a resume for a three year old racing in January – granted most of these races have been on the Turf, and he's only recently switched to dirt.
Strangely Sensitive Cheetah has nothing
against Llama's, but he doesn't want
to be confused as being one.
His past four races all a mile or more have been a Place, Win, Win and a Place – the favorites are all fairly inexperienced (which isn't unusual at this age)….as this will be their 3rd or 4th race --- and I believe with his solid post and his experience Notacatbutallama is certainly worth a visit to the bettors booth.
#6 Mudflats – is going off at 3/1 – and while his last race was a victory in a 7 furlong race here at Aqueduct, I don't like that he doesn't have any experience in a mile or beyond – and I see him more at about 6/1 than his current odds. Again the locals may know something here.
#7 Vegas No Show finished a dismal 9th in his last outing the Remsen Stakes – however he's raced against the best young horses in the country so far (including Shanghai Bobby, Violence, Overanalyze, and Normandy Invasion) – this could be a situation where he's more competitive against a less talented field.
And finally #8 James Jingle, who has a very jolly name but he has the lowest winning percentage (17%) of the field having won 1 race out of 6….and I think he'll struggle to crack the top three in this race.
Closing Speed likes Long River, Notacatbutallama, and Vyjack
If I'm betting on this race I like
$1 Trifecta (Box) 2,3,5 = $6
$2 Exacta - 5 with 2,3,4 = $6
$1 Exacta - 2,3 with 4,5 = $4
I think I'll start my year off slowly with a $16 bet and let's see where the season takes us.