Gulfstream Park - April 1st 2017
Race 14 - 6:40 PM
Florida Derby (Grade I)
Purse - $1,000,000
Distance – 1 1/8th Mile
Surface – Dirt
6 - Coleman Rocky
7 - Unbridled Holiday
8- Impressive Edge
9- Battalion Runner
10 - Three Rules
11 - Gunnevera
This year the first Saturday in April features two great Derbies – the Florida Derby and Louisiana Derby! Both feature strong contenders for the Kentucky Derby / Triple Crown – however I'm going to focus on the Florida Derby because of #11 Gunnevera.
Gunnevera - the Horse we could all be talking about come Kentucky Derby Time
When last we saw Gunnevera he was long striding his way from the rest of the field in a commanding Fountain of Youth Stakes victory here at Gulfstream Park.
In contention with him were also #10 Three Rules (finished 3rd), #2 Talk Logistics (finished 4th), and #5 Quinientos who finished 6th.
See Race Below:
I believe Gunnevera will likely win again here at the Florida Derby – however the odds makers have caught my attention – so let's take a look at the other horses.
#1 State of Honor – Very solid horse, he will likely take the lead in this race – especially if he breaks well from the Gate. State of Honor recently finished 2nd in the Tampa Bay Derby, and unfortunately faded as they came out of the final turn. I think there's a very good chance State of Honor could finish in the top 3 – but I believe Gunnevera would have to have an off day for State of Honor to win.
#3 Charlie the Greek – is going off at 50-1 – he's won 2 races in 12 attempts, and finished his last race 4th against lesser competition. If I could talk to the owners I'd tell them -
GYROutta Your League!!
(you have to say it out loud)
GYROutta Your League!!
……huh...huh?????
(I know it's awful).
Strangely Sensitive Cheetah
is unhappy about the horrible pun.
But more unhappy that he's not
eating Dolmades, Hummas,
Souvlaki and Baklava!!
Moving on from the bad pun -- #4 Always Dreaming is one of the horses that the odds makers have piqued my interest in. He's currently going off at 4-1 – he's the third favorite in this race – his career record is 2 Wins in 4 Attempts – and his last victory was at this distance 1 and 1/8 mile.
And I usually trust the "locals" to have insight on a race like this – however the horse Always Dreaming recently defeated was Charlie the Greek (2nd) -- (you know the 50-1 horse). I wouldn't be surprised if Always Dreaming drops to the 5th or 6th favorite come race time – either that or I believe he'll be overbet.
#6 Coleman Rocky – has 1 win in 5 races, he's going off at 30-1. Wouldn't surprise me if this horse looked sharp for about a mile and then dropped off.
#7 Unbridled Holiday – has 1 win in 7 races, he's also going off at 30-1 – he'll likely run in the middle of the pack, but I doubt he has enough to out run these horses at the end of the race.
#8 Impressive Edge is currently sitting at 12-1, and he recently picked up a victory in an Allowance Outing. He has 2 Wins in 5 Attempts……I'd really like to "like" this horse more – but either he'd have to blossom in this race or everyone else would have to really come out flat for me to believe he can win this one. He feels like bad bettors bait here.
#9 Battalion Runner – First of all, very cool name – he's currently going off as the Second Favorite (3/1) in this race – he won his most recent outing and he has 2 victories in 3 attempts –
Now for the bad news – Battalion Runner hasn't raced in 57 days - so I think he could come out a bit rusty. And this is an unfortunate Post Position for him, because I suspect Battalion Runner will want to compete for the early lead – and with 8 horses between him and the rail it could be a very difficult, energy expending, trip for him in first half mile.
#10 Three Rules – is currently sitting at 8/1 and finished third behind Gunnevera in the Fountain of Youth.
Keep an eye out for the odds on this horse, because I think he's underbet here. I think he should at least be the third favorite in this one – and while I don't think he can beat Gunnevera (if Gunnevera is sharp) – I DO think he has a chance of beating everyone else in this race.
How I see the Race:
State Of Honor will look to grab the rail, dictate the early pace and hope (that because he's taken the shortest trip, against the rail) that everyone in this race is exhausted in the final furlongs and he can steal the race – meanwhile Battalion Runner will hope to make a quick break and stalk State Of Honor and as they come out of the final turn – Battalion Runner will hit the jets, pass up State of Honor and hope that Gunnevera fades, hits traffic behind him or comes out flat.
Gunnevera will likely hang back – patiently let all of the front runners find their spacing, and when the moment is right – Gunnevera will be asked for his full throttle and we'll see if he's got it.
I'm guessing he does….and we'll be talking about his Kentucky Derby odds soon.
Closing Speed
likes: Gunnevera / Battalion Runner / Three Rules
Louisiana Derby –
The Louisiana Derby is primarily a rematch from the Risen Star Stakes and as you'll see the Favorite Girvin found himself in the Winner's Circle (see below)
I like Girvin to repeat here –
If I were betting $6 I would go with –
$1 Exacta – Girvin with Patch, Senior Investment and Monaco
And then also the reverse
$1 Exacta – Patch, Senior Investment and Monaco with Girvin.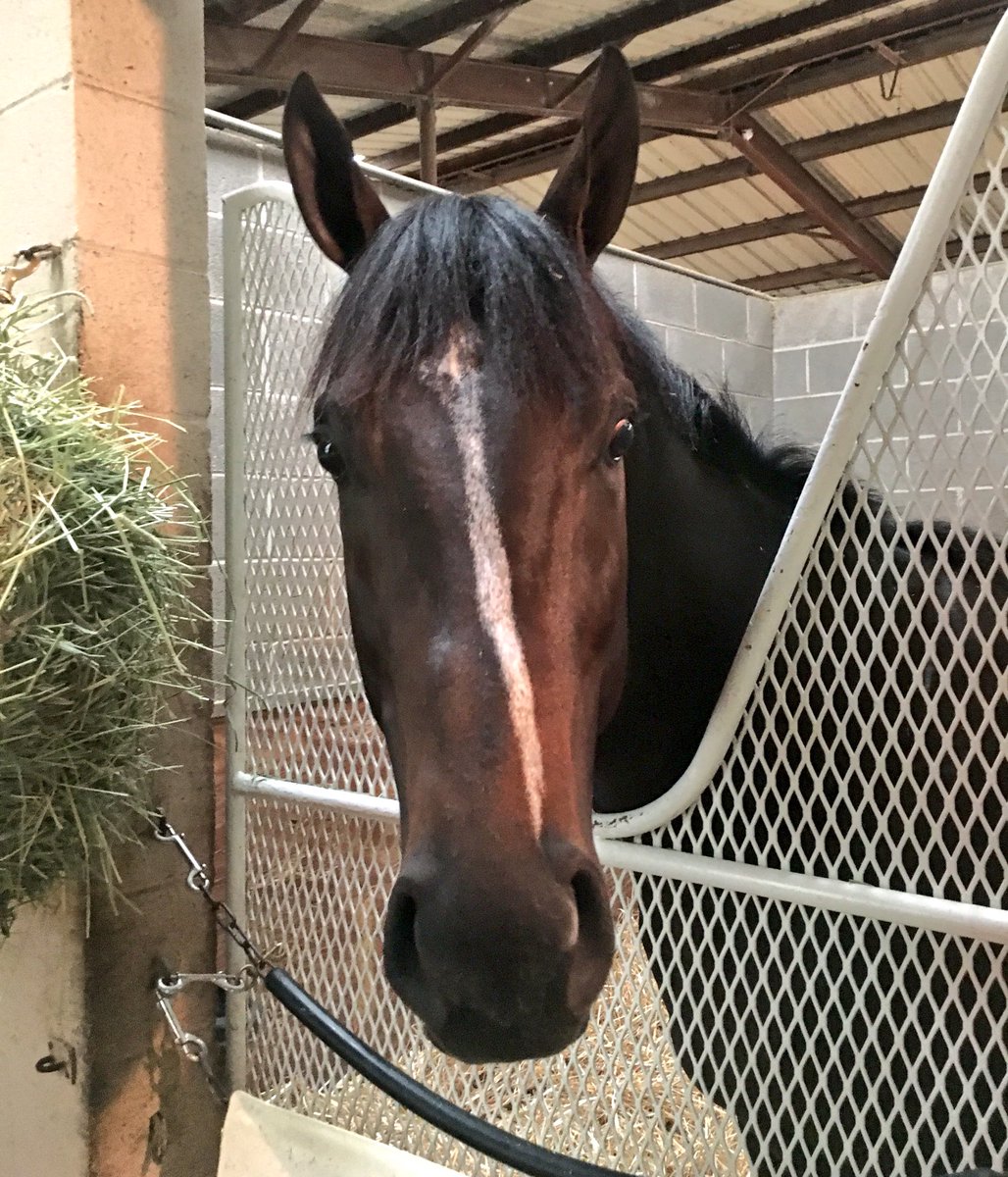 Girvin